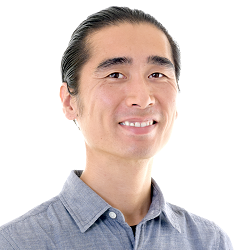 Welcome, Katsu!
True Health is excited to introduce our new massage therapist, Katsuhiko (Katsu) Suzuki.
Katsu began his career in Japan in 2012, studying Jikiden Reiki. He then undertook further studies in Reflexology, Kundalini Yoga and Mindfulness.
Katsu arrived in Australia in 2013, where he completed his Diploma of Remedial Massage. He has also completed a Certificate of Fitness, and has studied cupping therapy.
Katsu will officially join the team this Friday and will be available Wednesdays, Thursdays, Fridays and Saturdays.
To make an appointment, please call 03 9578 4912.