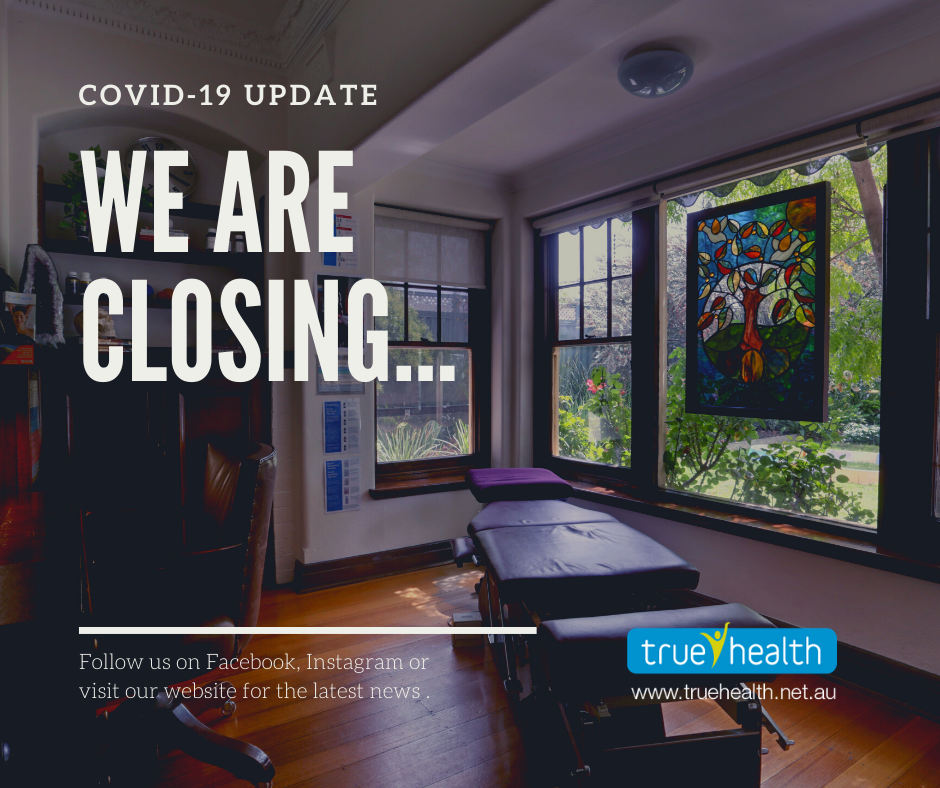 We are closing…
Hi True Health family,
It is with a heavy heart that we announce today the we are temporarily closing our doors in an effort to help slow the spread of the Coronavirus COVID-19. Tomorrow, 31 March 2020, will be our last day of trading for the foreseeable future.
At True Health, our goal is to help keep the healthy well and we have come to the realisation that this is best achieved by suspending all of our services. The fact our last day is just one day before our 20th anniversary, too, has left us devastated.
But, we will return stronger than ever, as soon as the current pandemic has subsided and it is deemed safe to reopen.
Drs Katelyn and Matt, and Amie, are so incredibly grateful to all of our clients and our amazing staff for helping us to get to this point. We know the next few weeks and months will not be easy but we will get through the together; we will weather this storm.
In the meantime, continue to follow us on Facebook and Instagram, and at www.truehealth.net.au for updates on when we will reopen.
Stay safe and know that we love you all.