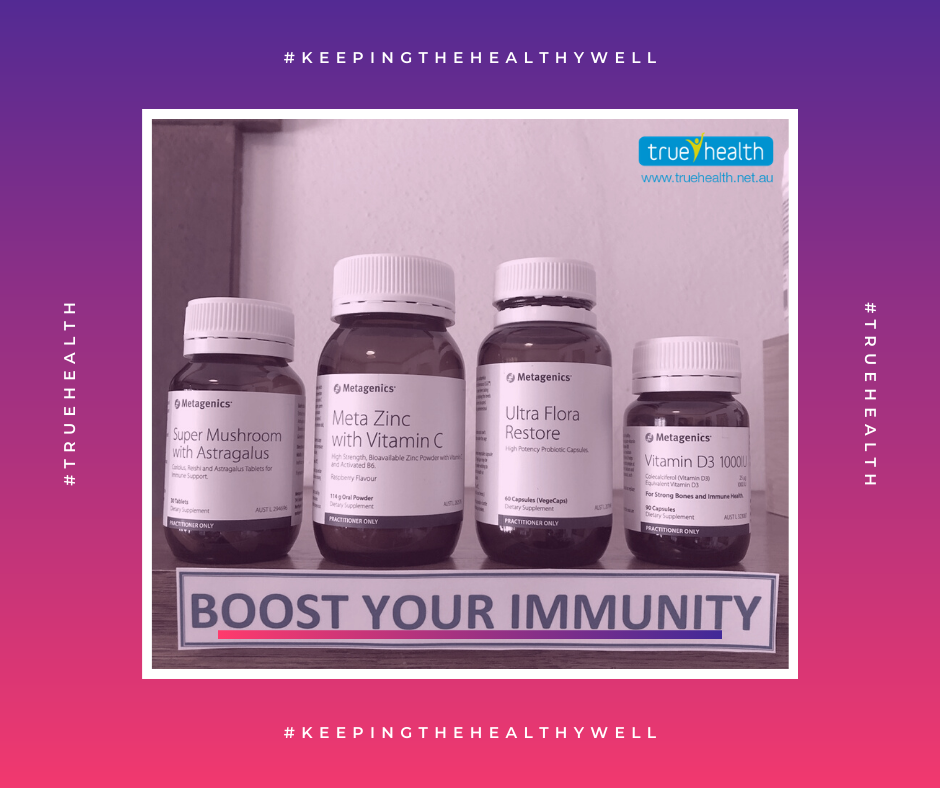 Want to boost your immunity?
Looking for ways to boost your immunity? Of course, there's no known cure or vaccination yet for COVID-19 but that doesn't mean you can't give yourself a fighting chance!
True Health practitioners can prescribe a number of options to assist you on your journey, including:
*Super mushroom astragalus (not to be taken if sick)
*Meta zinc and C immunity booster
*Ultra flora restore for gut health
*Vitamin D immunity booster
Please note that all of these are practitioner-grade medications so they need to be prescribed by a medical professional.
If you would like to make an appointment to speak to one of our practitioners, call 03 9578 4912.