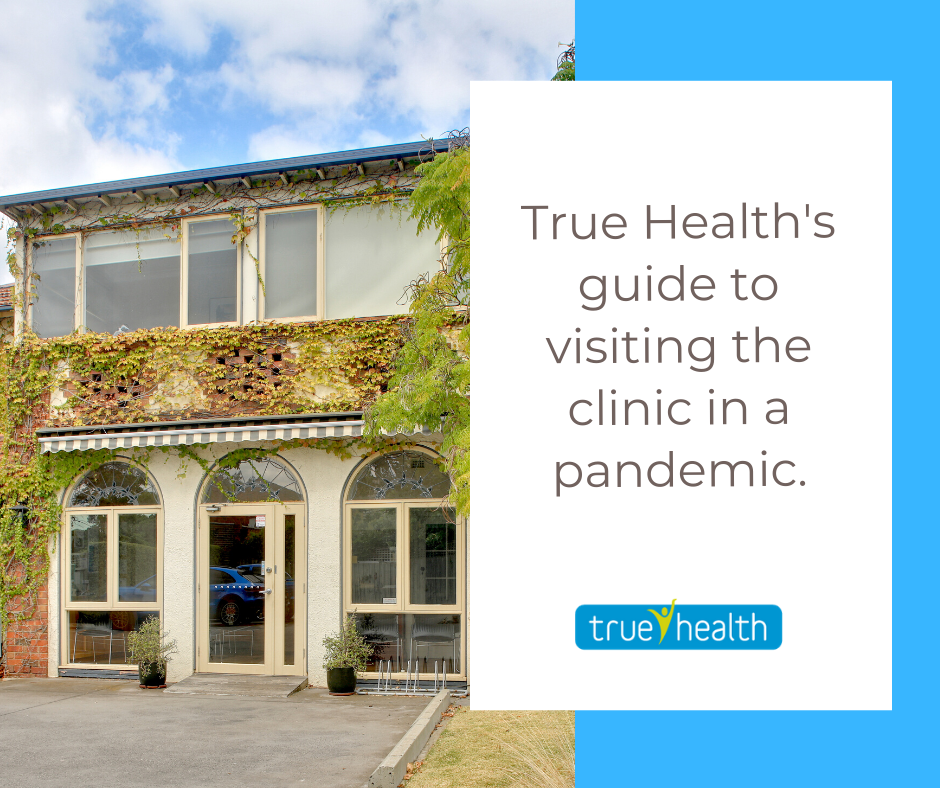 True Health and COVID-19
True Health continues to take the COVID-19 pandemic seriously and, as a result, we have put a few changes in place around the clinic to keep everyone safe.
When you arrive for your appointment, please wait in your car. Amie will come and find you in the carpark, check your temperature and then escort you into the clinic (one patient at a time).
Social distancing of 1.5m is expected and enforced in all communal clinic spaces and the floors are marked for your safety.
All treatment rooms and the reception area are disinfected after every patient, and hand sanitiser is provided to all patients.
Unfortunately, the toilets are currently unavailable.
Once again we are also asking that any patients exhibiting flu or cold-like symptoms to cancel their appointments.
Together we can get through this.