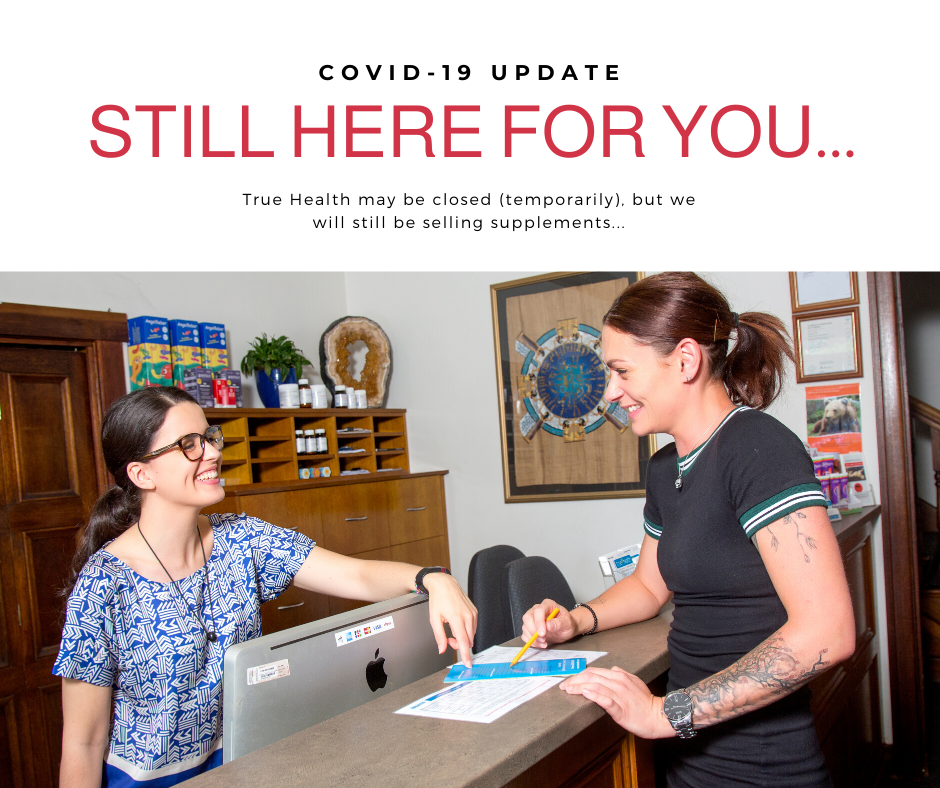 Still here for you!
Hi True Health family,
Today is a sad day in the history of True Health as we will be closing our doors in an effort to help slow the spread of COVID-19. Tomorrow is our 20th anniversary, so the mood here is understandably sombre.
But we are certainly not abandoning you! While details are yet to be confirmed, we will be open one day each week during the lockdown to sell our patients the supplements they rely on.
We are still working out the logistics of this plan so be sure to follow us on our social media channels and website (www.truehealth.net.au) for all the latest details.
We know that change isn't always an easy thing to accept, but in this time of great uncertainty change is occurring on a daily basis. We here at True Health just want to make sure the members of the True Health family still have some sense of normality during this process.
Stay safe, healthy and at home.