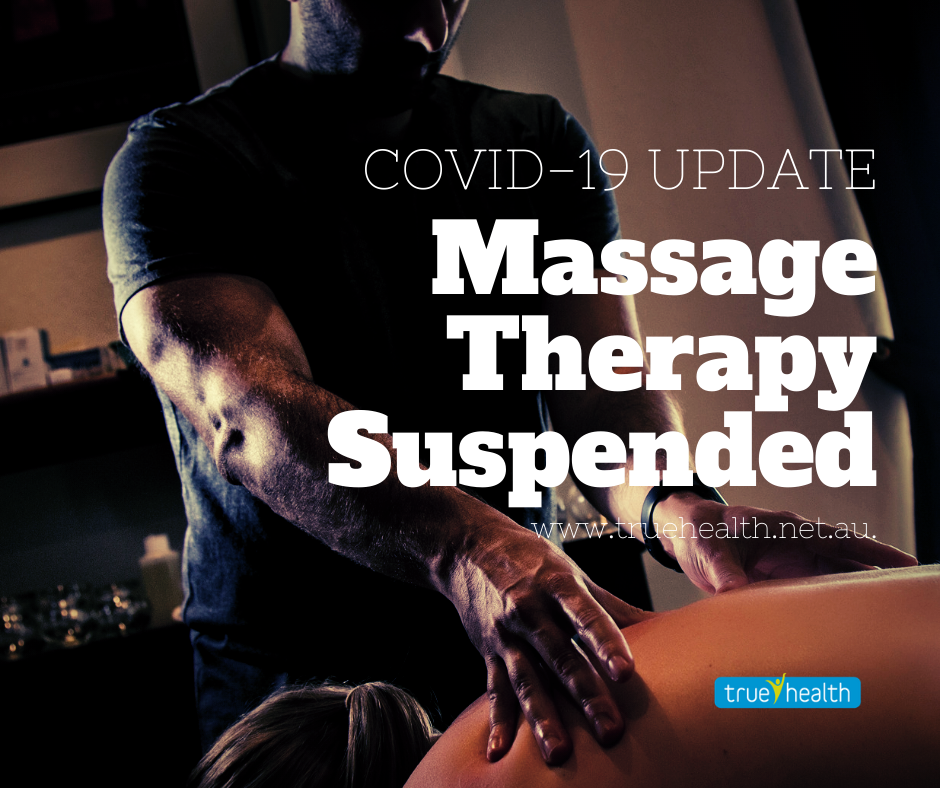 Massage therapy suspended
Hello True Health family,
In line with Government restrictions, True Health is announcing today the temporary suspension of all massage therapy services.
We realise that this may be an inconvenience to some of our clients, but be assured that we will once again offer these services once the current COVID-19 pandemic has subsided and it is safe to return.
Please continue to follow us on Facebook and Instagram, and at www.truehealth.net.au for further updates as the situation rapidly escalates.
Stay safe. Stay healthy. STAY AT HOME!