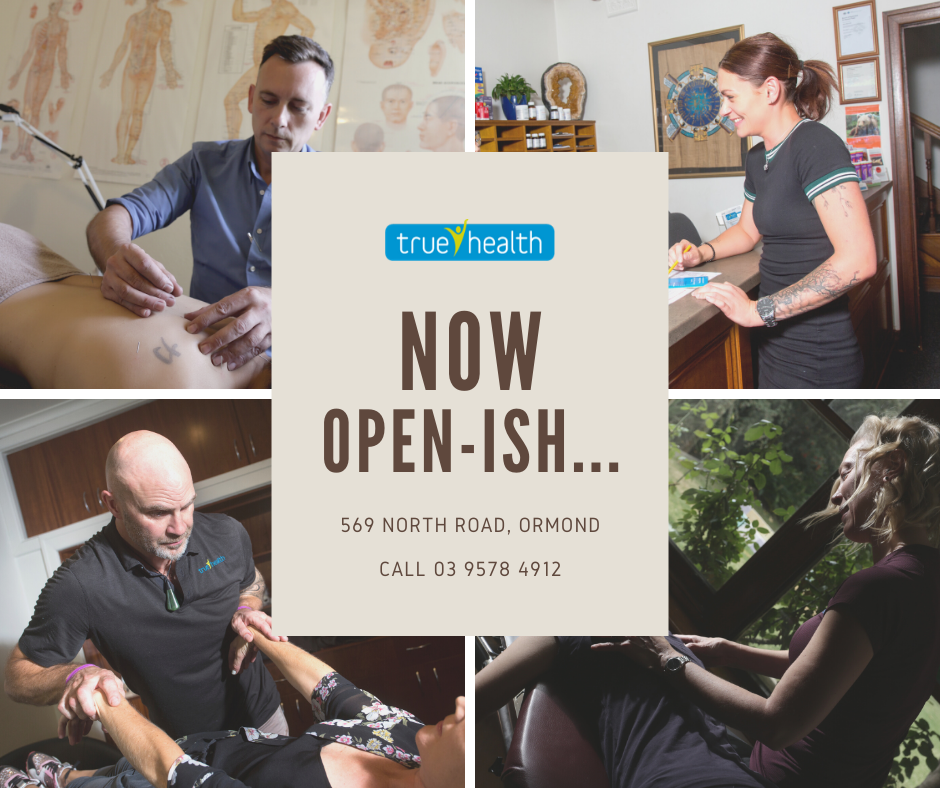 Kind of, sort of open!
Good news! True Health is now open-ish!
A lot of people have been crying out for help, so a few of True Health's practitioners are opening up shop each Tuesday, from 10am to 6:30pm, to offer Chiro, acupuncture and TBM services. We'll also have our supplement shop open at the same time.
Sadly, due to government restrictions, we cannot offer massage at this time.
Appointments are booking up incredibly quickly, so if you do need to see one of our practitioners, give us a call on 03 9578 4912.
Together we will make it through this!