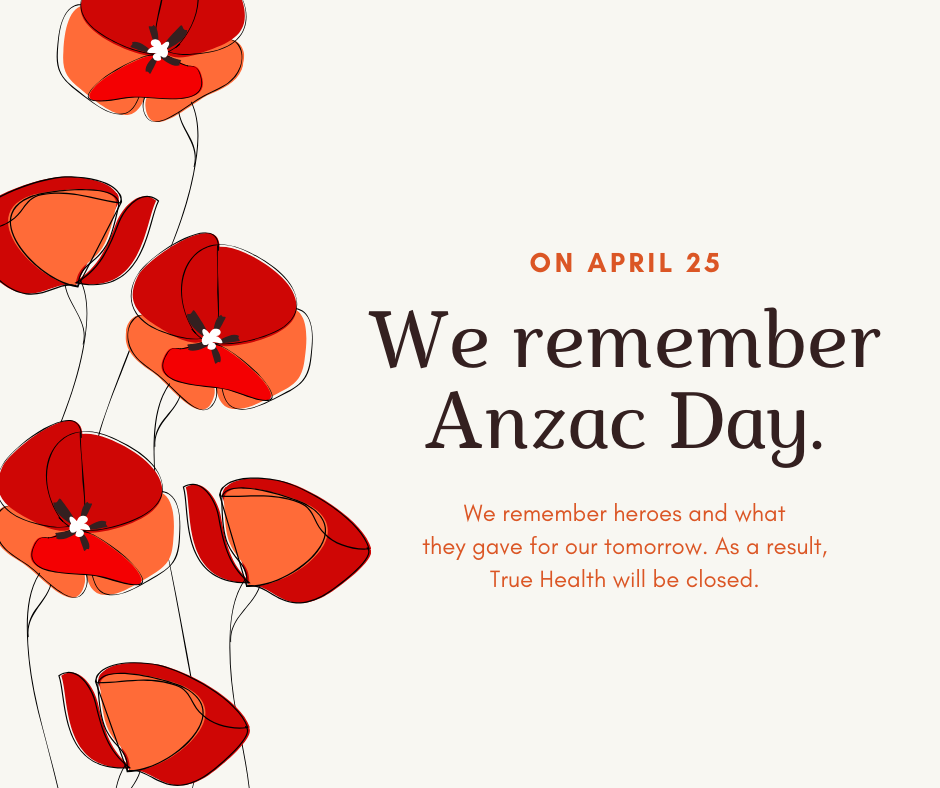 Closed on ANZAC Day
Tomorrow is ANZAC Day, which means as a nation we will come together to celebrate those who served our country in its time of need.
As a result, we will be closed on Saturday, but we will be back next Tuesday.
If you'd like to see on of our practitioners when we reopen, please give us a call on 03 9578 4912.